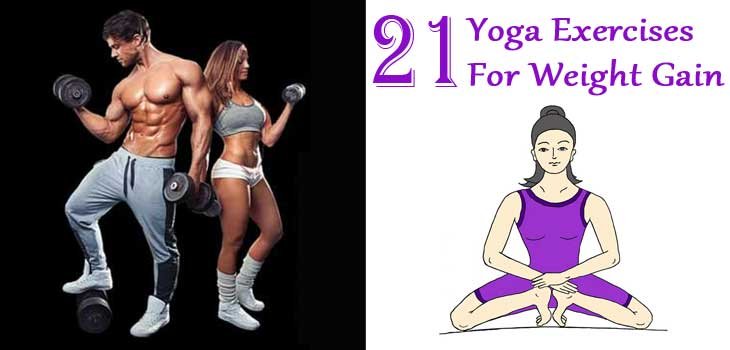 21 Actionable Yoga Exercises for Weight Gain ( Proven Yoga Asanas )
Before you start reading the list of these Yoga exercises for weight gain, we want to ask you this one question. How skinny you feel you are and how much weight you want to gain?
Most of the people don't know the exact answer to it. Because the goal is not specific, the focus and results are not rewarding.
Yoga exercises are the best way to control the three Doshas of your body and to correct the abnormal, one should be aware in his consciousness about what one expects.
To know the difference between your current Stats and Where-you-want-to-be Stats, BMI is a good tool. It calculates your health status incorporating height and weight. Though it is not always accurate but gives the close idea how much weight you have to gain.
Now, let's jump on the list of Yoga Asanas for weight gain with their benefits:
Watch these yoga for weight gain video to get an instant view of all the yoga exercises. 
These are the 21 main Yoga Asanas for weight gain which one can do to gain weight. One does not necessarily need to do all the Asanas. Just pick a combination of asanas that you feel like doing and start doing daily in the morning before breakfast. One thing to take care of while crusading to gain weight with yoga is diet. Healthy diet plays an important role in promoting body ability and capacity.
If you have any question regarding any Yoga Asanas, you can comment.