How to Get Bigger Boobs Instantly | Easy Tricks That You Can Copy
Are you searching for how to get bigger breasts instantly?
You are not alone! There are tons of girls/women searching for the same because everyone not blessed with the bigger breast that is the desire of almost every women.
The beauty of a woman lies in her body and her appearance is what matters to her the most. Breasts play a major role in the appearance and beauty of the women.
Having the appropriate size is the main deal. If you have the perfect breast size then you are blessed. Some have got bigger breasts some are striving to make their breasts size bigger.
The challenge is to get that proper size and shape. A woman's appearance is basic for her self-confidence. When she does not have that desired size she feels complex and unsatisfied with her appearance making her very low in self-confidence and self-esteem.
Some women have lost their hope and have accepted the fact that there is nothing that can be done to increase their breast size but it is merely a "myth".
There are many ways to increase breast size and make your body appear more subtle. Your figure is defined mainly by the size of your breast and to make it pop and make them appear perfect you have to make a little bit of efforts.
How to Make Boobs Bigger – Actionable Tips & Tricks
1. Choose the right size bra

Choosing the right size bra is very important. Wearing a bra that is either bigger or smaller than your size acts as a blunder for your breasts. Wearing a bra that is bigger than your size makes your breasts appear smaller than what they actually are.
Measure your bust size and find out what cup size actually fits you, if you want to avoid this blunder. So when you go to buy a bra make sure you choose the right size that fits you and not bigger than your size.
2. Bold patterns and bold color clothes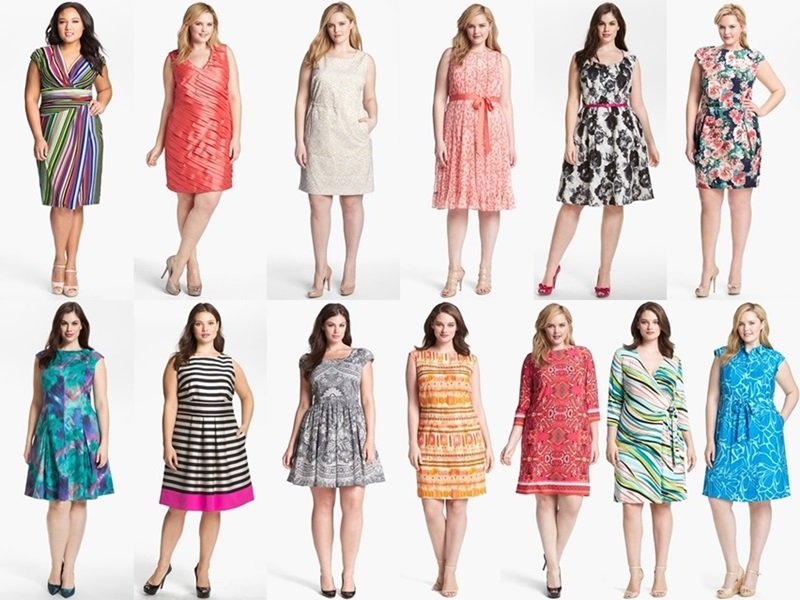 Keep your jeans or whatever you wear at the bottom gloomy as compared to what you wear on top. Let your top be your highlight. Go for tops that are bright in colors and have bold patterns and designs. Try to wear a top that is in two colors. Make sure the color below your breasts should be bolder than the one above.
It makes your breast perked and look more popped out. Horizontal striped tops also help in making an illusion of bigger breasts. So when you are out for shopping keep these things in mind and buy your top accordingly.
3. Breast Massage
Breast massage is the traditional way of increasing the bust size naturally and significantly. Not only the size is increased but massage also makes breasts soft and gives them perfect shape. Massage can be done in many ways. One such way is the reiki breast massage.
To start off, place your palms on your breast. Now start rubbing your breast in circular motion. Your right hand should go clockwise while your left hand should go counterclockwise. Do inwards motion and press on your breast downwards. Your breast should be set in motion and they should rotate themselves instead of just your hands rubbing against them. Practice this rotation at least 300 times to get the desired result.
4. Silicone cutlets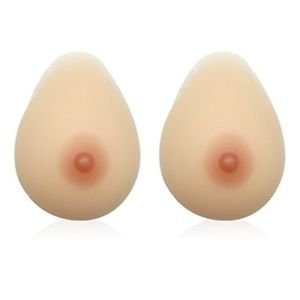 Silicone bra cutlets or the chicken cutlets is the new way of enhancing your bus size. Investing in these cutlets is a good idea if you wish to make your breast appear bigger instantly. You just need to insert them underneath your bra on both of your breast. Cutlets helps in making your breast appear a cup size bigger than your original size.
 5. Push – up or padded bra
This is probably the easiest alternative that can instantly make your breasts look fuller and bigger. Choose perfect size for padded or push up bra, neither too small nor too big. You do not need to add stuffing only this bra is enough to fulfill the purpose of making your breast look bigger.
6. Higher neckline
Wearing tops with higher neckline is the right solution for the women with smaller bust size. The lower neckline clothes are made for the one with bigger bust size and not for the one with smaller size as it reveals what you are trying to hide wearing them.
7. Cleavage facial
Cleavage facial is the new trend that has emerged recently. When you wish to have an increased size that does not always require bronzer or any cutlets. You just have to take care of the skin around the breast. This special cleavage facial helps in tightening up the skin around the breast. This makes it smoother and appealing, adding on to the attraction.
8. Contouring
Makeup is a good option to create an illusion of bigger looking breast. Contouring is one such technique. You just need to select the right shade of the bronzer to contour. Apply it on your cleavage to make it appear deeper. Deeper cleavage makes your breast look heavier. Hence, the problem is solved!
9. DIY halter – neck
The easiest DIY that you can do to make your breasts appear bigger in size is to create a DIY halter neck bra. You just need the old bra that you got bored of. Cut the straps from the backside of the bra. Do not cut the front steps.
Now you can tie the straps around your neck making it halter neck bra. Halter neck bra gives the illusion of bigger cup size. It lifts up the breasts further deepening your cleavage.
10. Supplement
With the progress in science, you can now aid in your size growth by just the intake of medicines. There are many herbal medicines available in the markets which are the best as they are made up of natural herbs which are totally harmless.
One such herbal renowned medicine is Dr. Hashmi's Big B XL capsules. Since these capsules are herbal, therefore, they do not possess any side effect which makes these capsules more reliable and trustworthy.
This medicine increases the firmness and size of the breast. It uplifts the breast and provides with a deeper cleavage. Not only it increases the size but also enhances the skin texture around the breast and is responsible for the round, healthy and firm breasts.
Best Breast Enlargement Creams for Women in 2018
11. Detailed neckline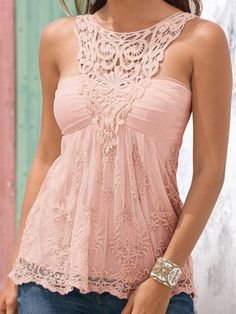 Opt for the tops that have detailed neckline. The tops that have some lace, beads, jewels, twists and pleats. These details will help in diverting the attention making your breast looking appropriate.
12. Socks for the remedy
Stuffing your bra is a good idea when you have suddenly planned a night out and do not have any push-up or padded bra for that perfect look in your dress. You just need socks and any socks would do the job no matter what size they are of. Just fold the socks into half or make them fold in a way in which they become the size of your hands. Now stuff it into the sides of your breasts.  Stuffing socks gives an illusion of deeper cleavage with just a little bit efforts involved.
13. Make your waist appear smaller
We are not really talking about the exercising and workout here. Yes, exercising will surely help in reducing your waist but there are other methods too. Wear cinched or high-waist clothes and you can add a belt to your dress which will make it more fitted and appropriate. You can also wear special girdles and straps that are available in the market to make your waist appear slimmer.
There are some body shapers also available that will enhance your figure and make it more attractive. This will make you appear like an hourglass which makes an illusion of bigger breasts.
14. Double bra
Yes! This might sound insane and weird but wearing two bras at the same time. You might think that will this even serve the purpose of the breast looking bigger or not. It will surely help in looking your breasts bit bigger. The second bra that you have piled up makes your breast even more lifted up than your first bra did.
15. Opt for bra with boning in the side
Choose a bra that has boning in the side. Boning helps in lifting up the breast. It pushes the breast to the centre of the chest making them appear in the best of the shape.
16. Pinning your bra
Pinning is another technique that helps your breasts pop out and make them look bigger in size naturally. This technique also helps to get a deep cleavage. Pinning can be done either through safety pin or through paper clip. You just need to tie up both your straps together at the back. If you do not want to see holes in your favorite bra then you should definitely go for the paper clip. Just see where there is the right point to pin your bra, neither too high nor too low.
17. Better posture
Ever wondered why your grandma always used to interject when you sit in an improper bent way. Now this mystery is solved. Posture plays a vital role in your breast size. Sit with your spine straight, do not slouch. A woman who is habitual of hunching generally makes her breast look smaller in size, than they actually are. Your shoulders should be raised and your arms should be by your side and do not fold your arms across your breast.
18. Accessories
Wear accessories like necklace, nickels, chains, etc. A long chain with a pendant makes your breasts more highlighted. Short necklaces with bigger pendant will also do the job, creating an illusion of voluptuous figure.
19. Do not use a bra over four months
Do not wear a bra for more than 4 months as its ability to uplift your breast do not last beyond that. Put on your bra and stand in front of the mirror. Now look whether your bra is doing the job properly or not. If not then you need to replace it. Sagged breast due to these kinds of bras makes your breast look smaller than their actual size.
20. Wear tighter shirt
One more easy trick to make your breast appear bigger is to wear a size smaller than yours, whatever you are wearing on top. Wear a dress that is too small for your size, the one you used to wear in your school time or any shirt that does not fit you anymore.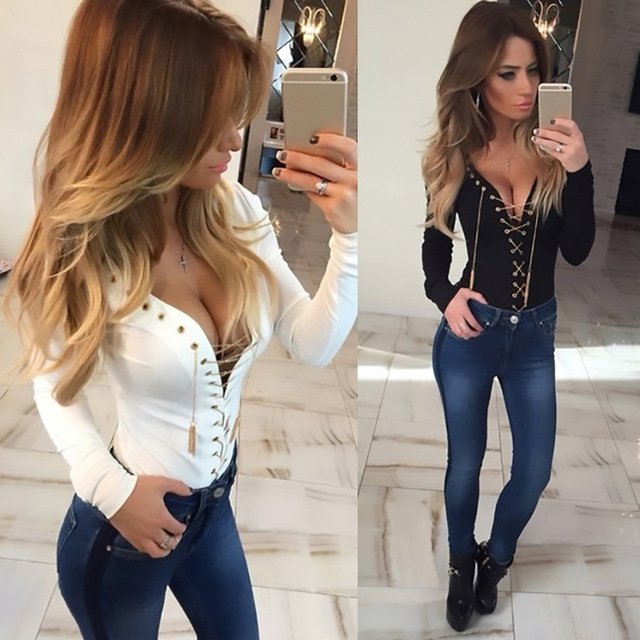 Be cautious, too small does not mean that you wear something that is difficult for your body to even enter in that clothes. You can also pin your shirt from the back to make it tight and wear a jacket over it so that the trick that you have used to make it tighter is not at all visible.
Conclusions
Lastly, dear ladies! Even though you want to look perfect in the favorite dress of yours do not use any technique that causes discomfort or hurts your breast. After all, nothing is more than your own self.
Using medicines is the best of the technique among all as it neither hurts you nor makes you uncomfortable and is effective too. Dr. Hashmi's Big B XL Capsule as mentioned above is worth giving a try as it has been winning the trust of many women since ages.
Summary
Article Name
How to Get Bigger Boobs Instantly | Easy Tricks That You Can Copy
Description
Bigger breasts are the desire of every woman. Follow these tips and tricks and you will get the bigger boobs instantly.
Author
Publisher Name
Publisher Logo