How to Increase Sperm Count Naturally?
It's a common problem nowadays but could be increased by taking proper actions, medication and following right approach.
Before heading over to increase sperm count naturally, first, you should aware of what normal sperm count is and which number is considered as low sperm count.
"According to the WHO, over 15 million sperm per milliliter are counted as normal and less than that are low sperm count." Checkout following screenshot of a wikipedia's Semen Analysis  page.

So, if you know what your sperm count is, you can take necessary actions to make it better.
But, if you don't know about your sperm count you should go for semen analysis first and thereafter take any action to improve sperm count and motility. There are lots of pathology labs and tools out there where you can do that.
In most male infertility cases, males blame on the female. Indian mentality is very conservative on that matter. They believe that only females are responsible for childlessness, but it might be not true. Men could also responsible for that.
Let's dive in,
Male infertility can be defined as "A situation when a male unable to pregnant a fertile female".  It may be due to low sperm count and semen analysis could help you to start curing this issue.
Okay, without further ado, let's back on the business. Sperm count can be increased by taking proper medication, doing exercise regularly, eating healthy foods and not ejaculating frequently. You will get a complete list that will help you to how to increase sperm count fast further in this post.
Let's start with causes responsible for low sperm count
Sperm building is a complex process and requires a normal functioning of responsible organs like testicles and pituitary glands( a mind organ that produces necessary hormones to build the sperm). Once the sperm is stored in the testicles it comes out through the penis during sex and masturbation. And if something went wrong in the entire process could affect fertility and sperm building.
There are several medical, environmental, health and lifestyle causes that could affect your sperm production. Let's face one by one.
Medical Causes :-
Medical causes originate from medical incidents, diseases and carelessness e.g., infection, ejaculation issue( it may occurs because of spinal injury, diabetes, surgery of bladder, etc),  a mass of varicose veins in the spermatic cord, Chromosome defects ( come from their parents), antibodies that attack sperm, tumors, certain medication, prior surgery, etc.
Environmental Causes :-
The production of sperm or its functionality could be affected by environmental elements e.g., radiation, heavy metal exposure, chemicals. Even, heat could also effect on sperm count so, don't operate your laptop and other electronics gadgets that generate heat by placing it on you lap for a long time. It increases the temperature of testicles and lower the sperm counts.
Health & Lifestyle Causes :-
These are those causes that effect indirectly on the sperm count but have a big impact e.g., smoking, drinking, emotional stress, obesity, and drug uses.
All of above causes are lower the sperm count and higher the chances of male infertility that results in childlessness.
How to Increase Sperm Count ?
Sperm is a male reproductive cell and a key part of semen volume. Semen contains only 1% sperm and rest are the protein, mineral and vitamins. A fertile man ejaculates 2 to 5 ML semen that generally contains 100 Million sperms.
Sperm count could be increased by taking proper diet and supplements, doing right exercises, and following the do and don't constantly. Checkout this comprehensive guide to know how to increase sperm count naturally.
Let's face one by one..,
Foods to Increase Sperm Count :-
Healthy Foods are always a good resource to boost male fertility. They are rich in protein that is very important and necessary ingredient in Semen production. Whole grains and vegetables are the best to start with. Here is a list of healthy foods that you can take to increase sperm count.
Eat non-vegetarian foods like egg, meat, fish, chick, etc. (egg is considered as one of the best resources in sperm production. So eat plenty of egg.)
Fruits are another rich resource for sperm count that you can eat. There are lots of fruits out there like Bananas, Pomegranates, Walnuts, orange, etc that you can eat.
There are lots of vegetables out there that will help you to increase your sperm production and overall health too. Carrots, Garlic, Broccoli, Asparagus, Spinach, etc are the best vegetables for that.
Herbs are very useful when it comes to sperm production. As you know that Ayurveda is originated from India and it has lots of herbs for all the health-related issues. And it has some herbs for sperm production too like- Ginseng, Maca, etc. It not only increases sperm production but also motility too.
Dry fruits like Peanuts, sunflower, walnuts, Nuts cashews, and pumpkin seeds are also good option to eat to increase sperm production.
Note- Don't eat fat full foods because they could harm lower your sperm production.
Stop Smoking & Drinking Alcohol –
Yes, Smoking and drinking could lead to male infertility. A German study found that the percentage of sperm count is higher in Non-Smoking people than the people who smoke. Click here to know the study in Details.
Alcohol is also has a mass impact on male infertility. It affects liver function and harms several hormones too. Testosterone is also one of them and it also plays a vital role in sperm production, it's not good a situation of incident. Even drinking twice in a day has a big impact on sperm production.
Avoid Heating Your Testicles –
Sperm stores in epididymis until it not fully developed that is an upper part of testis. It's a male organ part. Testicles should be cool for producing a good amount of sperm and heating that part is not a good idea. It could lower your sperm production. Here is what you can do to avoid heating your testicles.
Don't wear tight jeans and paints.
Don't use laptop and other gadgets that generate heat by placing it on you lap.
Don't take hot bath.
Don't wear underwear while sleeping so that your testicles stay cooler.
Wear loose cotton outfits.
Quit Stress –
Stress has a big impact on sexual organs and function. It not only reduces sperm count and sex drive but also leads to male infertility. If you are working too much (12 plus in a day) and don't take rest then you may get stressed and your sperm production could be decreased.
Fortunately, there are lots of ways out there that you can use to quit stress. Trying a sort of relaxation techniques, meditation, and swimming could help you out with.
Here is a list of relaxation techniques that you can do to stress out. Meditate Daily meditation of a few minutes' cold help you stress out. Researchers say that daily meditation may turn the minds neural pathways and help you from stress-free.
Breathe Deeply :- Deep berating is a part of Yoga that lower the heart rate and blood pressure and make you stress-free. Just do it for 5 minutes and you will get a significant difference?
Laugh Out Loud :- Believe that! It's also a good way to stress out. A good laugh not only just lightens your mind but also boost hormones that help your mood. You can watch funny videos on YouTube or read comics magazine or chat with someone on WhatsApp, Facebook or other social media networks that make smile on your face.
Get Moving :- When you feel stressed, just leave the task and get moving. It does not mean running a long while. You can just do exercises, yoga, walk and meditation.  It will help you out with stress.
Exercise to Increase Sperm Count –
Exercise is a safe and effective way to boost male fertility. It releases more testosterone that assists in sperm production. Selecting the best exercise that works is a tedious task but rest assured result will make you happy.
I would like to suggest to don't do same exercises you have done yesterday so that your muscle will get enough time to produce more testosterone that will help you in sperm building.
What Don't?
Don't exercise excessively.
Don't repeat the same exercise again and again.
Don't take anabolic steroids.
Lose Weight –
According to a recent study published in the journal "Human Reproduction" found that people who are suffering from obesity most likely have low sperm count and low semen quality too.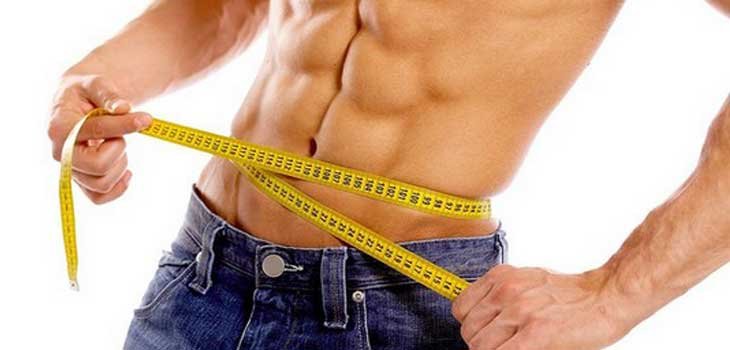 Obesity is not only lowered sperm count but also has a vastly negative impact on human life. From looking ugly to losing pep, its ruins everything in your life.
So, if you are also obese, it would be great to start with losing weight.
Check out this comprehensive guide to lose weight fast.
Check for Varicocele –
According to the Wikipedia, "varicocele is an abnormal enlargement of the pampiniform venous plexus in the scrotum".  Generally, it's a bulge of vain that loses the testicle.
In this condition, testicles are going down than normal and get heated. And as the result people facing lower sperm count.
A spermatic cord detains the testicles, nerves, artery and other required organs that are associated with it to function properly.  But sometimes, blood stop moving in veins as it was and start collected in the veins that caused its abnormal enlargement.
Operation is the only the option to get rid of it. So, if you have varicocele, I would like to suggest to you go and treat it first.
Cut Chemical Usage –
Nowadays, the quality and quantity of semen is decreased by around the 50% as compared to five to six decade ago and the use of chemical has a big role in it. Estrogen is an important hormone to produce sperm but chemicals like xenoestrogens and other plastics, peptides and industrial pollutants have a big impact on that.
It could affect your estrogen hormone that could lower sperm count. So, follow this guide to prevent your health from xenoestrogens.
Don't drink alcohol.
Don't eat foods that are rich of fat.
To reduce pesticides and herbicides take organic diet as much as possible.
Don't take fried foods.
To reduce dioxin exposure use only non-bleached coffee filters, paper, napkins and toilet tissue
Use chlorine less whitened paper products
Use paper, copper and steel utensils to store the food instead of plastics.
 Yoga to Increase Sperm Count –
Yoga exercises are also a safe and effective way to increase sperm count. It increases blood circulation throughout the body, boost the reproductive gland's health and helps to increase the sperm count.
There are lots of yoga exercises that help to increase sperm count e.g., Agnisaar Kriya, Halasana, sethubandhasana, etc that you can choose from.
It not only helps you to increase sperm count but also give you an ultimate peace in your mind and soul and prevent you from obesity.
So, if you are planning to increase sperm count, add yoga in your to-do list. It helps.
Supplements & Vitamins to Increase Sperm Count –
Supplements are very helpful when it comes to increasing sperm production. The best things of supplements are they are made of herbs and natural ingredients that help our body system to produce more sperm.
Zink and folic acid are the best supplements when it comes to increasing the sperm production. In a study, researchers found that people who take zinc and folic acid supplements boosted their sperm count by 75%.  Zinc and folic acid are a significant part of DNA formulation.
Note- We recommend you to don't take any supplement without Doctors approval. We are not promoting any products or brands.
Medicine to Increase Sperm Count :-
If you are suffering from male infertility and looking for a safe and effective infertility treatment to cure the issue, you can try Hashmi's Male Infertility Treatment (Baby capsule). This treatment is designed with an aim to deal with male infertility naturally and make you able to pregnant a fertile woman.
There are millions of people in all over the world who are unable to have a kid just because of male infertility. It's a boon for those people whose life is deserted and have lost their hope to have a kid.
Being an impotent is like a handicap, you can see everything but you cannot do anything. It's a feel of self-embarrassment. It lowers the confidence and at several occasions you have to tolerate irony of the society.
Especially in India, society doesn't respect an impotent man and it may be the cause of embracement in front of your family, friends, and colleagues.
But, now you don't have worry anymore…,
Dr. Hashmi has made Baby Tone Capsule (Male Infertility Treatment) after a burning their years on research and experiment. It's an herbal medicine that is made of pure rare herbs and natural ingredients. In short, it's a complete answer of how to increase sperm count.
It's a formulation of ancient herbs and modern technology that helps to increase sperm count and lower infertility. So, if you are suffering from male infertility and looking for an herbal medicine, you can give it a try
Conclusion :-
Male infertility is a rampant problem in this modern era. Almost 10 to 20 people have male infertility problem out of 100 but could be treated with right medication and approach.
You only have to find the right medication and approach that works. Follow them regularly as they defined and see the difference.
All of above techniques are well researched and proven. Select as per your ease and carry out at least 2 to 3 months to see the significant result in your sperm count.
What else technique or supplement someone could take to increase their sperm count? Do I have missed something? What are your techniques that work?
Summary
Article Name
How to Increase Sperm Count Naturally
Description
Are you planning to have a child, but worried about your sperm count? Want to know how to increase sperm count? It's a common problem nowadays but could be increased by taking proper actions, medication and following right approach.
Author
Publisher Name
Publisher Logo